Looking for proactive tax strategies to improve your business?
We're a different kind of CPA and financial consultant. Of course we've got you covered on the fundamentals.
FEDERAL & STATE TAX RETURNS
MULTI-STATE INCOME & STATE TAX
EXECUTIVE COMPENSATION PLANS
CAPITALIZATION & COST SEGREGATION
OUR CLIENTS KNOW GOOD BUSINESS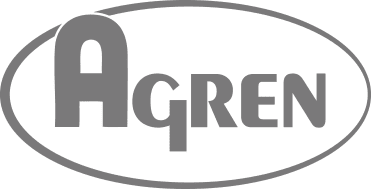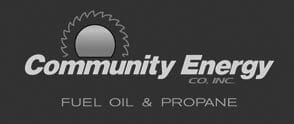 "They are highly proactive and able to address our needs in a timely fashion. With our 20+ companies, they keep their eye on our activities and inform us on any pending issues or benefits, whether it is tax or financial."
- Betty & Gary Grimmel, Grimmel Industries
"Chasse has been extremely helpful with our companies.  We transitioned over to their firm and have had nothing but positive results.  Chasse & Company handles our companies with a comprehensive and strategic approach, providing us with well-versed options to achieve our objectives."
- Jim Pittman, Jim's Auto Sales
"We transitioned to Chasse several years ago.  With their expertise in operational issues, as well as accounting and taxes, they redirected our company to a healthier place.  In their capacity, they bring things to the forefront which is not readily available from other CPA firms."
- Dick McCann, McCann Fabrication
"Chasse & Company exceeded our expectations. We expected the accounting and tax expertise from them as a CPA firm but did not anticipate the "all-in" strategic business planning we receive throughout the year. It is nice to know as a business owner I can focus on our day to day operations while knowing Chasse & Company is acting as a business partner, always keeping an eye on our bottom line. We look forward to a long-lasting relationship with them!"
- Rick Smith, High Tech Fire Protection
"We made a calculated decision to switch to Chasse & Company after being with the same accounting firm for many years.  They swiftly advised us and recommended modifications to our entity structure, giving us immediate results to our bottom line.  The additional financial benefits far outweigh their fees in getting us to a better place."
- Paula & Floyd Thayer, Ed Thayer Inc.
"After hearing high remarks from others, we recently switched accounting firms to Chasse & Company. Just like chiropractic care, they take a holistic approach; advising us in a manner that enhances our financial well-being."
- Dr. Chandra Sasseville, Sasseville Chiropractic
"I wish we would have known about Chasse & Company 30 years ago.  Their acumen and expertise is much greater than accounting and taxes."
- Roger Arsenault/Lee Buotte, Community Energy, Inc.
ARE YOU READY TO GET YOUR BUSINESS AHEAD?
We'd love to hear more. Tell us a bit about yourself and we'll be in touch shortly.
CONNECT WITH US:
31 Court Street
Suite 400 Auburn, ME 04210